Misconfigured or unsecured databases exposed on the open web are a fact of life. We hear about some of them because security researchers tell us how they discovered them, pinpointed their owners and alerted them, but many others are found by attackers first.
It used to take months to scan the Internet looking for open systems, but attackers now have access to free and easy-to-use scanning tools that can find them in less than an hour.
"As one honeypot experiment showed, open databases are targeted hundreds of times within a few hours," Josh Bressers, product security lead at Elastic, told Help Net Security.
"There's no way to leave unsecured data online without opening the data up to attack. This is why it's crucial to always enable security and authentication features when setting up databases, so that your organization avoids this risk altogether."
What do attackers do with exposed databases?
Bressers has been involved in the security of products and projects – especially open-source – for a very long time. In the past two decades, he created the product security division at Progeny Linux Systems and worked as a manager of the Red Hat product security team and headed the security strategy in Red Hat's Platform Business Unit.
He now manages bug bounties, penetration testing and security vulnerability programs for Elastic's products, as well as the company's efforts to improve application security, add new and improve existing security features as needed or requested by customers.
The problem with exposed Elasticsearch (MariaDB, MongoDB, etc.) databases, he says, is that they are often left unsecured by developers by mistake and companies don't discover the exposure quickly.
"The scanning tools do most of the work, so it's up to the attacker to decide if the database has any data worth stealing," he noted, and pointed out that this isn't hacking, exactly – it's mining of open services.
Attackers can quickly exfiltrate the accessible data, hold it for ransom, sell it to the highest bidder, modify it or simply delete it all.
"Sometimes there's no clear advantage or motive. For example, this summer saw a string of cyberattacks called the Meow Bot attacks that have affected at least 25,000 databases so far. The attacker replaced the contents of every afflicted database with the word 'meow' but has not been identified or revealed anything behind the purpose of the attack," he explained.
Advice for organizations that use clustered databases
Open-source database platforms such as Elasticsearch have built-in security to prevent attacks of this nature, but developers often disable those features in haste or due to a lack of understanding that their actions can put customer data at risk, Bressers says.
"The most important thing to keep in mind when trying to secure data is having a clear understanding of what you are securing and what it means to your organization. How sensitive is the data? What level of security needs to be applied? Who should have access?" he explained.
"Sometimes working with a partner who is an expert at running a modern database is a more secure alternative than doing it yourself. Sometimes it's not. Modern data management is a new problem for many organizations; make sure your people understand the opportunities and challenges. And most importantly, make sure they have the tools and training."
Secondly, he says, companies should set up external scanning systems that continuously check for exposed databases.
"These may be the same tools used by attackers, but they immediately notify security teams when a developer has mistakenly left sensitive data unlocked. For example, a free scanner is available from Shadowserver."
Elastic offers information and documentation on how to enable the security features of Elasticsearch databases and prevent exposure, he adds and points out that security is enabled by default in their Elasticsearch Service on Elastic Cloud and cannot be disabled.
Defense in depth
No organization will ever be 100% safe, but steps can be taken to decrease a company's attack surface. "Defense in depth" is the name of the game, Bressers says, and in this case, it should include the following security layers:
Discovery of data exposure (using the previously mentioned external scanning systems)
Strong authentication (SSO or usernames/passwords)
Prioritization of data access (e.g., HR may only need access to employee information and the accounting department may only need access to budget and tax data)
Deployment of monitoring infrastructures and automated solutions that can quickly identify potential problems before they become emergencies, isolate infected databases, and flag to support and IT teams for next steps
He also advises organizations that don't have the internal expertise to set security configurations and managing a clustered database to hire of service providers that can handle data management and have a strong security portfolio, and to always have a mitigation plan in place and rehearse it with their IT and security teams so that when something does happen, they can execute a swift and intentional response.
On average, an exposed Mongo database is breached within 13 hours of being connected to the internet. The fastest breach recorded was carried out 9 minutes after the database was set up, according to Intruder.
MongoDB is a general purpose, document-based, distributed database that consistently ranks in the top 5 most-used databases worldwide. It is used by a wide range of organizations all over the globe to store and secure sensitive application and customer data.
There are 80,000 exposed MongoDB services on the internet, of which 20,000 were unsecured. Of those unsecured databases, 15,000 are already infected with ransomware.
How MongoDB attacks are carried out
After seeing how consistently database breaches were occurring, Intruder planted honeypots to find out how these attacks happen, where the threats are coming from, and how fast it takes place. Intruder set up a number of unsecured MongoDB honeypots across the web, each filled with fake data. The network traffic was monitored for malicious activity and if password hashes were exfiltrated and seen crossing the wire, this would indicate that a database was breached.
The research shows that MongoDB is subject to continual attacks when exposed to the internet. Attacks are carried out automatically and indiscriminately and on average an unsecured database is compromised less than 24 hours after going online.
At least one of the honeypots was held to ransom within a minute of connecting. The attacker erased the database's tables and replaced them with a ransom note, requesting payment in Bitcoin for recovery of the data:
Where do attacks come from?
Attacks originated from locations all over the globe, though attackers routinely hide their true location, so there's often no way to tell where attacks are really coming from. The fastest breach came from an attacker from Russian ISP Skynet and over half of the breaches originated from IP addresses owned by a Romanian VPS provider.
"It's quite possible that some of the activity recorded was from security researchers looking for their next headline or data for their breach database. However, when it comes to a company's security reputation, it often doesn't matter whether the data is breached by a malicious attacker or a well-meaning researcher," said Chris Wallis, CEO, Intruder.
"Even if security teams can detect an unsecured database and recognise its potential severity, responding to and containing such a misconfiguration in less than 13 hours may be a tall order, let alone in under 9 minutes. Prevention is a much stronger defence than cure."
Microsoft today released updates to plug 50 security holes in various flavors of Windows and related software. The patch batch includes a fix for a flaw in Windows 10 and server equivalents of this operating system that prompted an unprecedented public warning from the U.S. National Security Agency. This month also marks the end of mainstream support for Windows 7, a still broadly-used operating system that will no longer be supplied with security updates.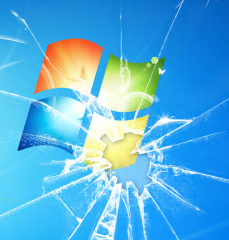 As first reported Monday by KrebsOnSecurity, Microsoft addressed a severe bug (CVE-2020-0601) in Windows 10 and Windows Server 2016/19 reported by the NSA that allows an attacker to spoof the digital signature tied to a specific piece of software. Such a weakness could be abused by attackers to make malware appear to be a benign program that was produced and signed by a legitimate software company.
An advisory (PDF) released today by the NSA says the flaw may have far more wide-ranging security implications, noting that the "exploitation of the vulnerability allows attackers to defeat trusted network connections and deliver executable code while appearing as legitimately trusted entities."
"NSA assesses the vulnerability to be severe and that sophisticated cyber actors will understand the underlying flaw very quickly and, if exploited, would render the previously mentioned platforms as fundamentally vulnerable," the advisory continues. "The consequences of not patching the vulnerability are severe and widespread."
Matthew Green, an associate professor in the computer science department at Johns Hopkins University, said the flaw involves an apparent implementation weakness in a component of recent Windows versions responsible for validating the legitimacy of authentication requests for a panoply of security functions in the operating system.
Green said attackers can use this weakness to impersonate everything from trusted Web sites to the source of software updates for Windows and other programs.
"Imagine if I wanted to pick the lock in your front door," Green analogized. "It might be hard for me to come up with a key that will open your door, but what if I could tamper with or present both the key and the lock at the same time?"
Kenneth White, security principal at the software company MongoDB, equated the vulnerability to a phone call that gets routed to a party you didn't intend to reach.
"You pick up the phone, dial a number and assume you're talking to your bank or Microsoft or whomever, but the part of the software that confirms who you're talking to is flawed," White said. "That's pretty bad, especially when your system is saying download this piece of software or patch automatically and it's being done in the background."
Both Green and White said it likely will be a matter of hours or days before security researchers and/or bad guys work out ways to exploit this bug, given the stakes involved. Indeed, already this evening KrebsOnSecurity has seen indications that people are teasing out such methods, which will likely be posted publicly online soon.
According to security vendor Qualys, only eight of the 50 flaws fixed in today's patch roundup from Microsoft earned the company's most dire "critical" rating, a designation reserved for bugs that can be exploited remotely by malware or miscreants to seize complete control over the target computer without any help from users.
Once again, some of those critical flaws include security weaknesses in the way Windows implements Remote Desktop connections, a feature that allows systems to be accessed, viewed and controlled as if the user was seated directly in front of the remote computer. Other critical patches include updates for the Web browsers and Web scripting engines built into Windows, as well as fixes for ASP.NET and the .NET Framework.
The security fix for the CVE-2020-0601 bug and others detailed in this post will be offered to Windows users as part of a bundle of patches released today by Microsoft. To see whether any updates are available for your Windows computer, go to the Start menu and type "Windows Update," then let the system scan for any available patches.
Keep in mind that while staying up-to-date on Windows patches is a must, it's important to make sure you're updating only after you've backed up your important data and files. A reliable backup means you're not losing your mind when the odd buggy patch causes problems booting the system. So do yourself a favor and backup your files before installing any patches. Windows 10 even has some built-in tools to help you do that, either on a per-file/folder basis or by making a complete and bootable copy of your hard drive all at once.
Today also marks the last month in which Microsoft will ship security updates for Windows 7 home/personal users. I count myself among some 30 percent of Windows users who still like and (ab)use this operating system in one form or another, and am sad that this day has come to pass. But if you rely on this OS for day-to-day use, it's probably time to think about upgrading to something newer.
That might be a computer with Windows 10. Or maybe you have always wanted that shiny MacOS computer. If cost is a primary motivator and the user you have in mind doesn't do much with the system other than browsing the Web, perhaps a Chromebook or an older machine with a recent version of Linux is the answer. Whichever system you choose, it's important to pick one that fits the owner's needs and provides security updates on an ongoing basis.
As always, if you experience glitches or problems installing any of these patches this month, please consider leaving a comment about it below; there's a better-than-even chance other readers have experienced the same and may chime in here with some helpful tips.